Many people are facing issues where Alexa won't turn on LG TV. It appears that Alexa can turn LG TV off but not on. Well, I got a solution for you.
Everyone is surprised that LG TVs are behaving strangely since they are highly reliable and last long.
I followed the same steps below to finally make Alexa turn on my LG TV. The steps are pretty straightforward.
The guide below is specific to LG TVs. If you are facing issues like Alexa cannot turn on Samsung TV, the fixes are a little different.
Alexa Won't Turn on LG TV – Fixed
To fix Alexa won't turn on the LG TV issue, you need to visit alexa.amazon.com directly. Find the list of TVs and remove everything other than one with the exact model number of your TV. Now restart both Alexa and TV to fix the issue.
Now let's get a bit more detail into the steps to follow to fix the issue.
Use the Alexa Website to Remove and Add TV
First of all, you need to visit the website of Alexa at https://alexa.amazon.com. It won't work if you use the Amazon Alexa app, so you are required to visit the website instead.
Now you'll be asked to log in to your Amazon Alexa account. Enter the login credentials and hit Sign-in.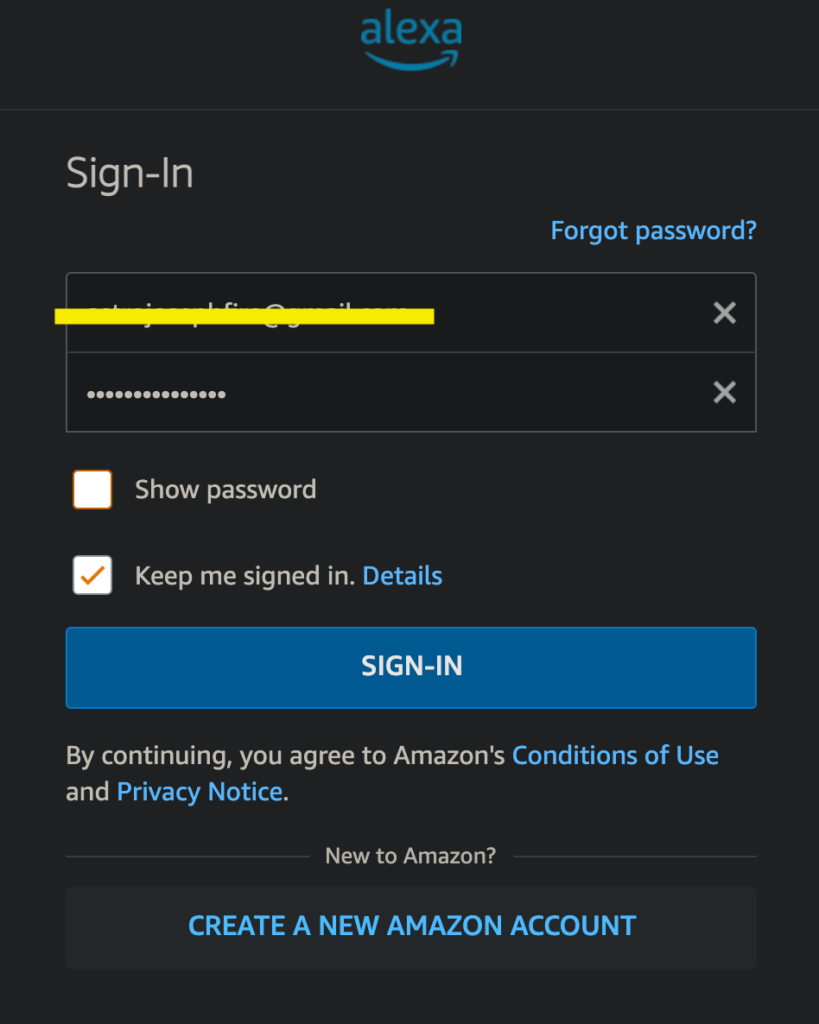 Once you are logged in, head to the Smart Home section and click on the Devices to view all the devices added to Alexa.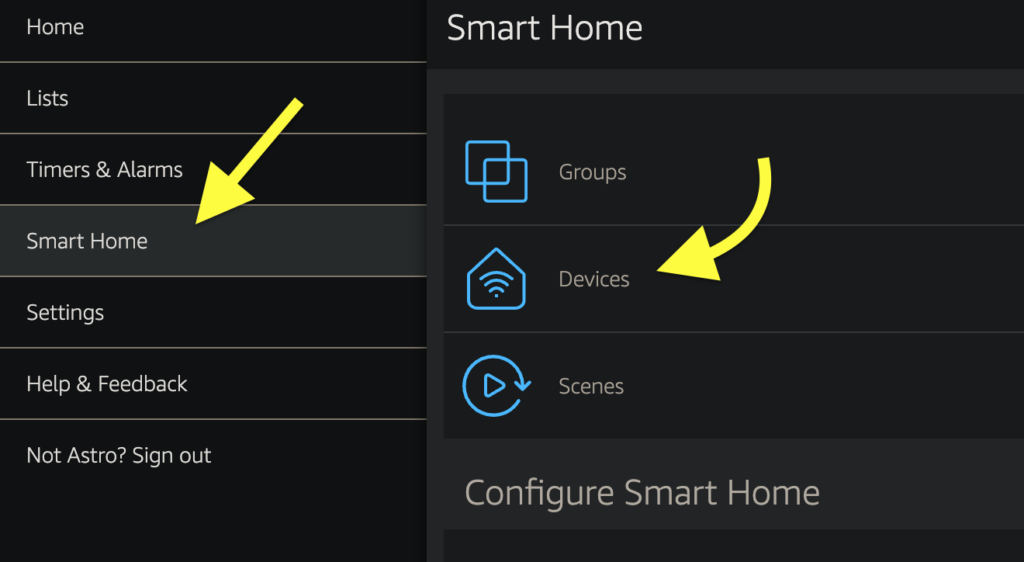 Here, you'll find two TVs.
If you do not find two TVs here, you are required to turn on the TV, scan it, and add it to the Basic LG Skill app.
When you return to the devices list again, you'll find two TVs. One will be named 'LG TV,' and the other will have a model number. The model number will differ depending on the type of TV you are using.
Here comes the critical step. You have to remove the device which says 'LG TV.'
Once you delete the one with the generic name, only the other TV with the model number will be listed under the Devices section.
Turn off your TV and say, "Alexa, Turn TV on."
This will fix the issue, and from now onwards, Alexa will be able to pick up your command and turn on LG TV.
Note: We did this on the official website of Alexa because the Alexa app won't let us remove the TV from our account. You can either use your computer or smartphone/tablet to log in to your Alexa account online.
Other Fixes To Try
Even after following the steps mentioned above, if Alexa is not turning on your LG TV, here are some additional steps to perform.
All the things below must be done after performing the method above.
Restart Alexa
Restarting Alexa will sometime help us solve temporary issues like this one. After removing the TV from Alexa, you might want to restart Alexa for the changes to occur.
So, you must turn off Alexa and then turn it on again.
Now login to the Alexa app and ensure only one TV is listed there. The TV should have the model number.
Restart TV
It's essential to restart the TV after applying the fix mentioned above. After removing the TV with the generic name, you need to restart the TV. Just turn it off and wait a couple of seconds before turning it on again.
You may either use the remote control or the switch on the TV to restart your LG TV.
Remove and Add Device
If the issue persists after restarting the TV and Alexa, you are recommended to remove and add the device again. After removing and adding your TV to Alexa, you need to perform the same steps mentioned above to remove the TV with the generic name under the 'Devices' section under 'Smart Home.'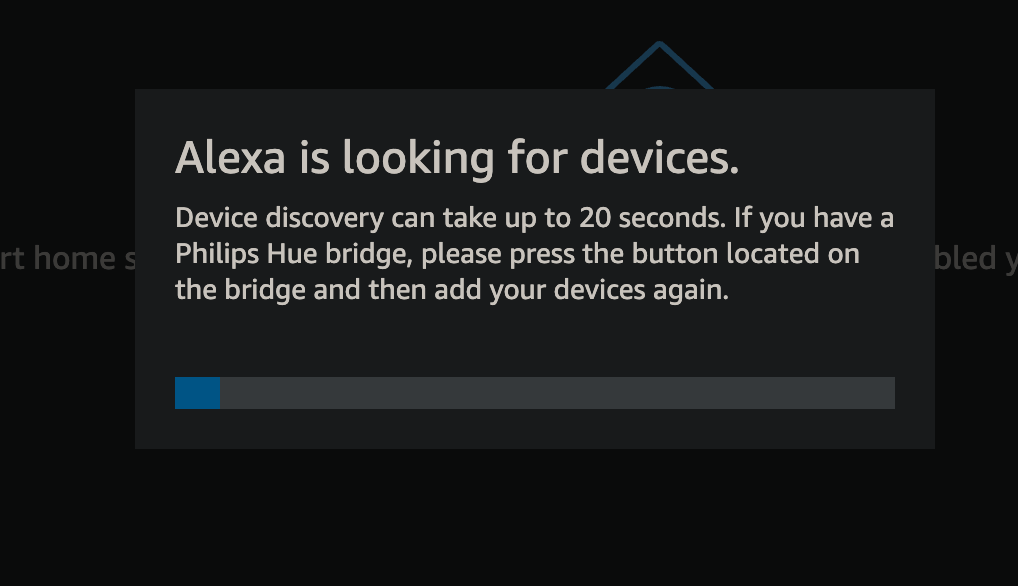 Power Cycle LG TV
Did you know that power cycling your LG TV can fix minor connectivity issues and other common errors?
Power cycling kills all the power to your TV and drains it all out. Once the power is drained, we turn the TV on again to see if the issue has been solved.
Follow the steps given below to power cycle your LG TV:
Unplug your LG TV
Wait for up to 10 minutes
Press and hold the power button of your LG TV for 5 to 10 seconds
Plug the TV and turn it on again.
Why Alexa Doesn't Turn On LG TV?
It is still unclear as to why Alexa fails to turn on LG TV with voice command. But the workaround given in this article is working incredibly well. Many people have found this solution working.
It doesn't matter which model of LG Tv you are using. It should fine with all LG TVs that has support for Alexa.
Frequently Asked Questions
Can you turn on an LG TV with Alexa?
Yes, you can turn on and turn off your LG TV with Alexa. Just add your LG TV to your Amazon Alexa account and pair it to do this. Once done, you can perform various actions like turning on and off, adjusting volume, etc., by saying it to Alexa.
How do I get Alexa to turn my TV on and off?
Download the Alexa app on your smartphone and head to the Devices section. Click on add new device and configure your LG TV. Once done successfully, you can ask Alexa to turn off and turn on the LG TV with a voice command.
Wrap Up
Alexa won't turn on LG TV is a common issue faced by many LG TV owners who try to pair and use Alexa with the TV. But the good news is that there is a simple fix by which you can finally get rid of the problem.
Let's quickly recap what we did to fix the issue.
Login to your Alexa account at alexa.amazon.com
Go to the Device section under Smart Home
Remove the TV with the generic name, i.e., LG TV, and only keep the one with the model number.
Ask Alexa to turn on the TV again, and it should work.
So hope you finally found a fix for the problem.