If you are looking for a budget TV, then Onn TV might be something you are looking for. But before making the purchase, we must know about the brand and where the TV is manufactured, considering TVs are somewhat big purchases that we do not make often.
You might have seen an ONN Tv on one of Walmart's stores or Walmart's website. Whether you plan to buy one or want to know more about Onn TVs, we got you covered.
So, let's look at who makes Onn TVs and other things you need to know.
Who Makes Onn Tvs?
Onn TVs are made by Durabrand, one of many of Walmart's private label tradenames. Onn TVs are manufactured by Orion Electronics and Funai Electronic for Durabrand. Element Electronics Company offers warranty and repair services for Onn TV.
You might be a little overwhelmed by the different companies involved in the manufacturing and service of Onn TV. But don't worry, let me make it simpler for you.
Onn TV is a budget brand that offers impressive features at relatively lower prices. Compared with leading TV manufacturers like LG, Samsung, or Sony, Onn TVs are way more affordable.
One can't expect to get all the features on Onn Tv similar to LGs or Samsungs, but they do come with some fantastic features and good picture quality.
Now, let's take a detailed look at brands involved in the making and service of Onn TV.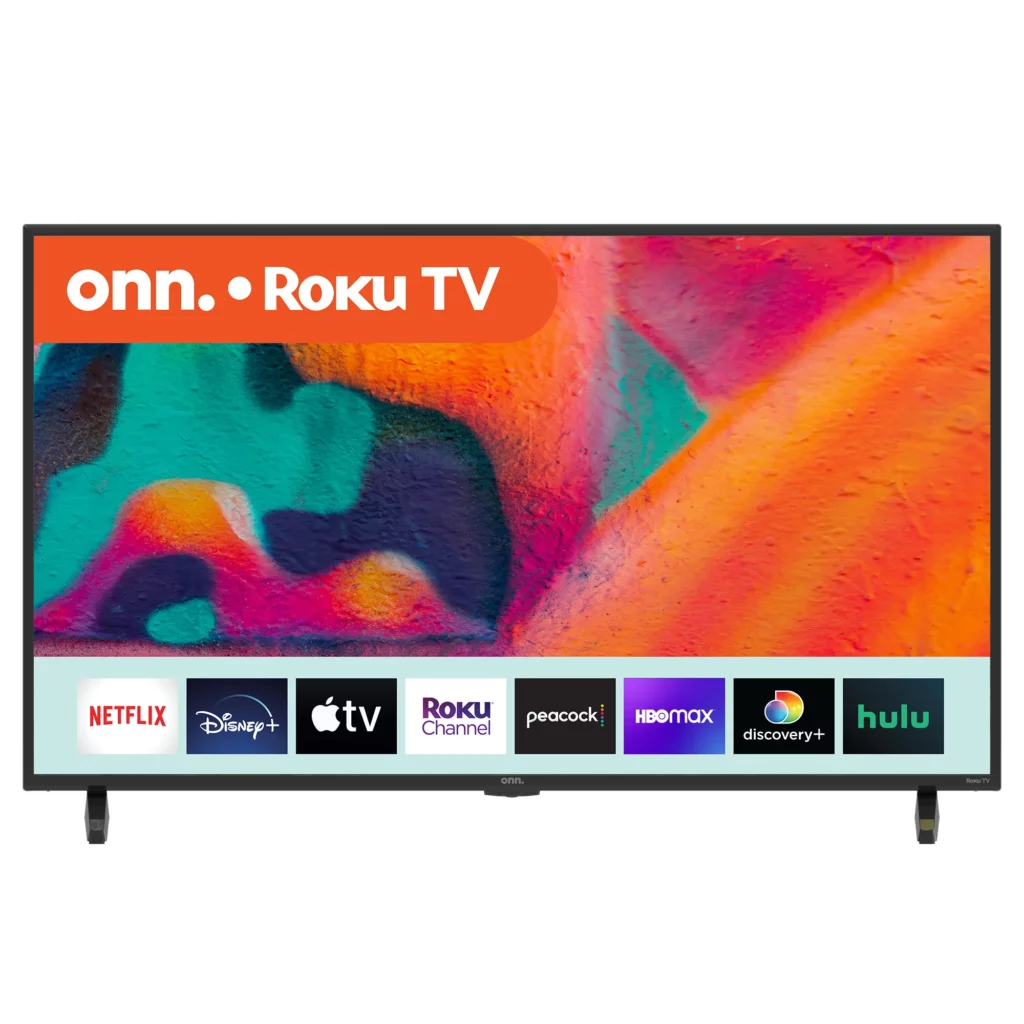 Companies Involved in Manufacturing of Onn Tv
Firstly, Durabrand is Walmart's private label tradename. Similar to Durabrand, Walmart has a bunch of other private label tradenames.
The Durabrand makes Onn TVs, which are then sold in the Walmart offline and online stores. But the actual TV is not manufactured by Durabrand.
Durabrand outsources the manufacturing of Onn TV to other companies.
Currently, two companies, namely Orion Electronics and Funai Electronic, manufacture Onn TV for Durabrand or Walmart.
These two companies handle only the manufacturing of these TVs. A different company handles other aspects of Onn TV like warranty and service.
The element Electronics company is the one that provides Onn Tv with warranty and services.
Funai Electric Co
Funai Electronic is a Japanese brand that is pretty famous and manufactures TVs for some top-notch brands like Sharp and Denon. The company was founded in 1961 and is headquartered in Osaka, Japan. Funai Co is also an OEM delivering assembled devices, including TVs.
Element Electronics Company
Element Electronics Company is the one that provides service and warranty-related services for Onn TV. Element Electronics Company is an American company based in South California.
Where Are Onn TVs Manufactured?
One of the other most asked questions about Onn TVs is 'Where is Onn TVs made?'.
As mentioned earlier, the manufacturing of these TVs is handled by Orion Electronics and Funai Electronics. Both of these companies have multiple manufacturing plants across different locations.
The manufacturing of Onn TV might not always happen at the same plant. Due to supply chain and various other constraints, the manufacturing of Onn TVs might change.
Mostly Onn TVs are manufactured in China and Thailand.
Are Onn TVs Good?
Onn TVs are budget-friendly TVs with some decent features. You can't expect the same features as those in LG TVs or Samsung TVs. Onn TVs come with all sorts of basic connectivity features like WiFi and Bluetooth.
They also support several streaming platforms like Disney Plus, Hulu, etc.
If you do not want to spend much money on a TV but want some decent specifications, then Onn TVs are a good choice.
Since it is a Smart TV, you can watch your favorite shows from all leading streaming services like Netflix, YouTube, HBO Max, Apple TV, and more.
Onn TV even has a 4K UHD version priced at about $268 on Walmart.
Eventhough Onn TVs are affordable ones, similar to other TVs, it too, suffers from problems like black screen of death and TV not turning on.
Onn TV Warranty and Service
Element Electronic Company has a strong presence all over the US so you can expect some good service coverage. As for the warranty, the same is also covered by Element Electronic Company.
You can find more information regarding warranty and other service information at the official website of Element Electronic Company.
Make Onn TV Feature-rich
If you feel like Onn TV lacks essential features, don't worry; you can connect to Apple Home, Amazon Alexa, and Google Home.
Once connected, you can ask your smart home assistant to turn on the TV and other basic commands.
You may also use the Roku mobile app on your Android or iOS smartphone to control the TV or browsing channels. It even supports voice commands as well.
Where to Buy Onn TV?
As Onn TV is a product from the house of Walmart, you can buy one from online and offline Walmart stores. Walk to the nearest Walmart store or visit the Walmart website to browse different Onn TVs.
The TV is available in Walmart stores in the US, UK, and Canada.
You might also find refurbished versions of Onn TV on eBay as well.
Wrap Up
Onn TV is a budget-friendly offering from the house of Walmart. Onn TV is made by Durabrand for Walmart and is available in the US, UK, and Canada.
When compared with high-end TVs from reliable brands like LG, Onn TVs may not be up to the mark but delivers the expectations for the price.
To recap, Funai Electronics and Orion Electronics are the two companies manufacturing Onn TVs, while Elements Electronic Company manages service and warranty. The TV is manufactured in China and Thailand.