A good Internet speed is essential for streaming content on Firestick without buffering. Many people ask what the minimum internet speed needed for Firestick is.
The internet speed requirement changes depending on the type of Firestick you own, the app you use, the TV size, and the resolution in which you stream content. It's a no-brainer that Internet consumption will be higher if you stream content in 4K than in 1080p.
In this article, I will explain the minimum Internet speed needed for the Firestick to work smoothly and my experience after using Firestick on the Internet with varying speeds.
Firestick Internet Speed Requirements
You need a minimum of 5Mbps to 8Mbps Internet speed to stream 1080p content on Firestick without buffering. For 4K streaming, a minimum of 20Mbps to 30Mbps is required. For buttery smooth content streaming, a 50Mbps connection is recommended.
Below is a table showing the Internet speed you need to stream content on different resolutions.
| Resolution | Internet Speed |
| --- | --- |
| 4K | 20Mbps to 30Mbps |
| 1080p | 5Mbps to 8Mbps |
| 720p | 3Mbps |
| 480p | 1.5Mbps |
There are several different factors that you need to take into account before knowing the perfect Internet speed for you.
Below are a few points that decide the Internet speed you should need to stream content smoothly on Firestick:
The number of devices connected to your home WiFi network
The type of Firestick you have
Streaming on HD or UHD
The TV size and resolution
Streaming app network consumption
If you have multiple devices, like TV, computers, mobile devices, etc., connected to the same home WiFi network, you will need a bit more Internet speed as it will bottleneck when all these devices are being used together.
If you only connect your Firestick to the TV and stream 4K video, a 20 to 30 Mbps connection would be more than enough. But, if a smartphone and a laptop are also connected to the same network and are being used, the video may buffer.
Internet consumption will be very high on Firestick 4K Max compared to the regular 1080p model.
If your internet speed is below 10Mbps, apps like HBO Max won't work on Firestick.
How To Do Internet Speed Test on Firestick
If you want to know how much Internet speed you are able to get on your Firestick, you may perform a speed test.
Follow the steps below the perform an Internet speed test on your Firestick directly.
Performing a speed test on Firestick will let you know if you're able to get speed as promised by your ISP.
Turn on Firestick and select Apps
Switch to the Categories tab
Select Utility option
Scroll down and select Silk Browser app.
Hit the Download button
Wait for it to download
Once downloaded, launch the app
Use your Firestick remote to type fast.com on the address bar and hit GO.
Wait for a few seconds and view the speed test results.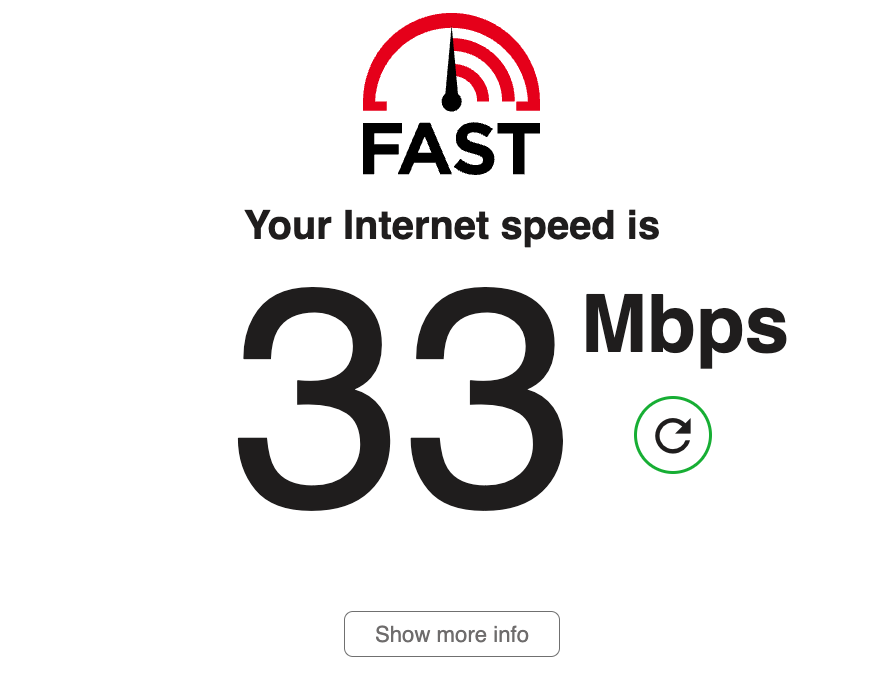 2.4GHz vs 5Ghz WiFi
Many people use dual-band WiFi routers these days. These routers have options for both 2.4 GHz and 5 GHz WiFi connections. Many ask if I should connect my Firestick to 2.4 GHz or 5 GHz.
To understand this better, you should first know the difference between 2.4 GHz and 5 GHz WiFi connections.
A 2.4 GHz WiFi connection can travel long distances at lower speeds. But the 5 GHz WiFi connection can only travel shorter distances, but with higher speed.
If the Firestick is closer to your WiFi router, use the 5 GHz WiFi connection to leverage maximum speed and performance.
On the other hand, if the Firestick is a couple of rooms away from the WiFi router, you should use the 2.4 GHz network.
I suggest you connect your Firestick to both the 2.4 GHz connection and 5 GHz connections and test the results yourself. Stick to the network, which gives the maximum performance based on the test results.
In short, to increase the Internet speed on Firestick, connect to the 5 GHz network.
Does Firestick Need Internet or WiFi?
Yes, you need to connect Firestick to the Internet to stream content. Without the Internet, you won't be able to install apps and stream TV shows or movies from your favorite apps like Netflix, Disney Plus, or HBO Max.
You can install and use apps that does not require Interent without connecting to WiFi.
Since Firesticks does not come with an ethernet port, you need to connect your Firestick to a WiFi network. Once connected, you may download any app and start streaming content.
Best Internet Plan For Firestick
Now you might wonder which is the best Internet plan to use a Firestick.
There are no best Internet plans for using a Firestick. It all boils down to your use case and requirements. You need to subscribe to an Internet plan which can comfortably connect all devices and should not bottleneck the performance.
If you only want to use Firestick, a 20 Mbps connection would be more than enough to stream 4K content.
If you have multiple devices like a smartphone, computer, smart TV, Alexa smart home setup, etc., then you will need an Internet plan with at least 50 Mbps speed for the best performance.
Can I Connect Firestick To Mobile Hotspot?
You can connect Firestick to a mobile hotspot and access the Internet. You can even use your Firestick on non-smart TVs. For the Firestick, a mobile hotspot is like any other WiFi network.
Turn on your smartphone's hotspot and on Firestick, head to Settings > System > WiFi. Find the mobile hotspot on Firestick, enter the password and click the Connect button.
You can use Firestick on your mobile hotspot like using any other WiFi. Every feature will work the way it should.
Can I Use Firestick Without WiFi or Internet?
Not really!
You need an active Internet connection to watch your favorite TV show or movie on any streaming app. Firestick comes with WiFi built-in. So you need to connect the Firestick to a WiFi network with Internet access. And no,, Firestick has no ethernet port so you cannot connect an ethernet cable to Firestick.
Without Internet, things you can do on your Firestick are very limited. You can use apps that are already installed and do not need Internet. But if you want to stream content, you will need WiFi.
How To Speed Up Firestick?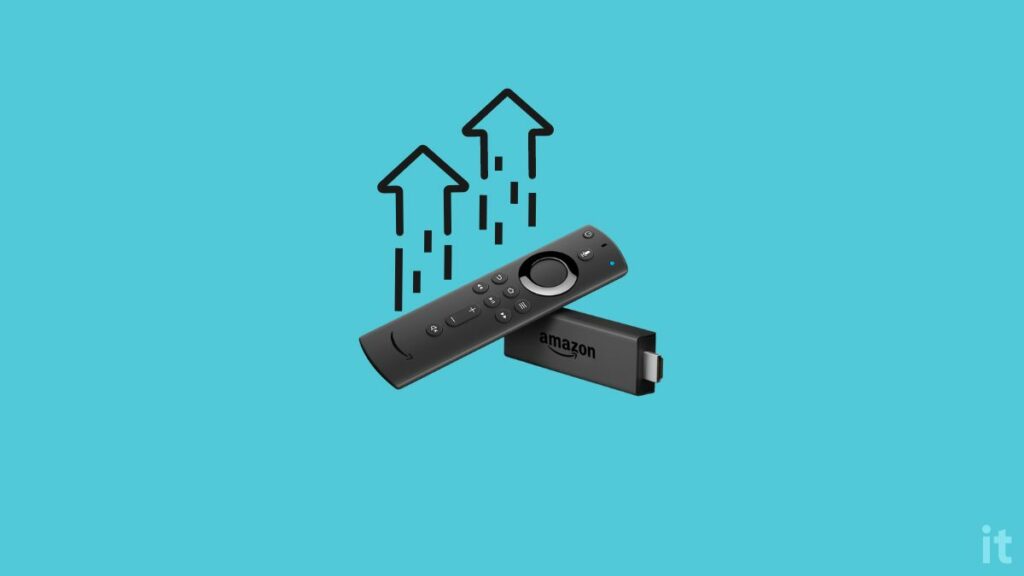 If you're not getting enough Internet speed on your Firestick, below are some tips to help you speed up.
Connect to 5GHz network: If the Firestick is closer to the WiFi router and if the 5 GHz network is available, then I suggest you connect to the 5HGz network instead the 2.4GHz network.
Disconnect Devices: If many devices, including smart TV and other streaming devices, are connected to the same WiFi network, consider disconnecting other devices when not in use. Other devices may be downloading any content the background, updating the firmware, and consuming a lot of internet.
Switch plan: If your current Internet plan is insufficient to fulfill the Internet requirements of all devices in your home, consider upgrading your Internet plan. Make sure you get a speed of 50 Mbps.
What's Next?
Now that you know the Internet requirements to use Firestick smoothly, go ahead and apply for a new connection or upgrade your existing Internet plan to meet your requirements.
With Firestick, one can connect their non-smart TV to WiFi and a lot more. Firestick is such a cool streaming device with which you can add Smart capabilities to your TV. A stable internet connection is essential for smooth streaming.