Alexa is an incredible tech for home automation and smart voice assistant.
You have heard about all things that Alexa can do, including controlling your smart home devices, the smart home voice assistant that answers any of your questions, adding items to your shopping list, purchasing products from Amazon directly, playing the music of your choice, or listening to podcast or radio and much more.
If you have never used Alexa before or planning to use one, you will be skeptical about how much Alexa costs.
I own multiple Alexa smart home speakers, including the Echo Dot and Echo Show, and I also subscribed to various Alexa skills.
In this article, I will explain everything you need to know about how much Alexa costs, whether Alexa has subscription fees, and the total cost of owning and maintaining an Alexa smart home setup.
How Much Does Alexa Cost?
Alexa is a free service offered by Amazon. You don't need to pay anything to use Alexa and Alexa services. All you need to pay for is an Alexa smart home device like the echo dot, echo show, or fire TV.
You will have to spend about $30 – $100 for an Amazon Alexa smart home speaker or $20 – $30 for a Fire TV stick. Once you buy any of these devices, you can use Alexa and its services for free. It does not have any monthly subscription fees.
Amazon Alexa Echo Prices List [All Devices]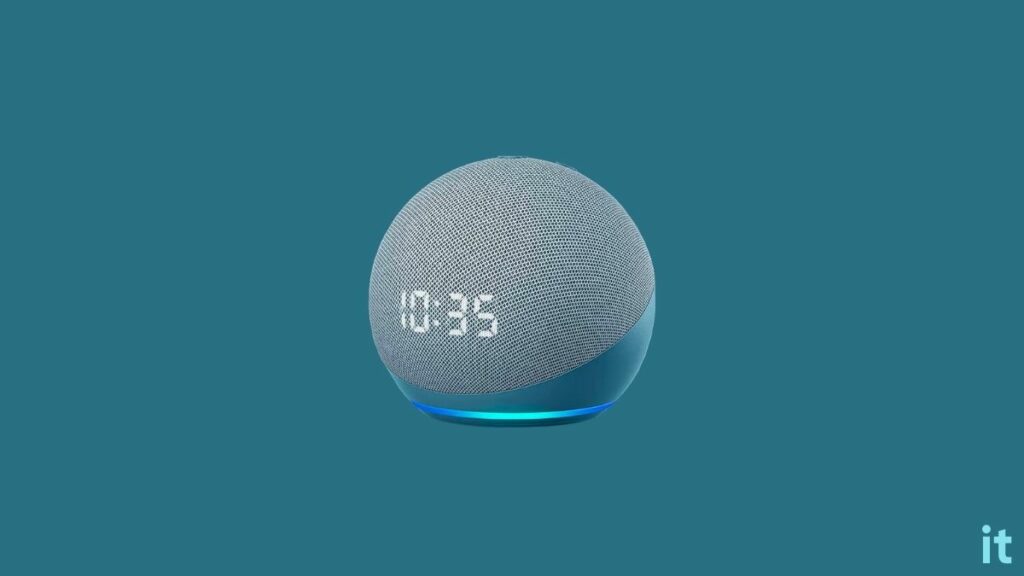 An Alexa Echo is your entry to the Alexa smart home automation world.
You only need an Alexa device like the Echo, Echo Dot, Echo show, or Fire TV to use Alexa. Below is the complete price list of all Alexa-enabled smart home devices.
You control your entire home automation setup through the Echo device. You may also use the Alexa app on any smartphone as well.
If you plan to use Alexa without plugging in, get a battery pack and take Alexa while you travel.
Is There Any Monthly Fee To Use Alexa?
Alexa does not have any monthly fee or subscription amount you need to pay. Alexa is completely free to use. Once you set up your Echo smart speaker, you need to link it to your Amazon account.
One of the most asked questions about Alexa is whether there is any monthly fee to use it. People are confused about paying a monthly subscription fee after purchasing the Alexa Echo device.
While Alexa and its services are free to use, there are optional add-on services for which you may need to pay.
All the basic things like adding things to your to-do list, adding products to your shopping list, setting the alarm or timer, weather updates, answers to any questions, controlling smart home devices and appliances, etc., are entirely free.
Alexa skills are different things that Alexa can perform. There are specific Alexa skills that are paid. To use them, you will have to pay a one-time fee or recurring monthly fee.
You will have to pay to use certain apps on Alexa. For example, you need Spotify premium to play music on Alexa in selected countries.
What Do You Have to Pay for With Alexa?
Even though all the major features are free to use with Alexa, there are certain things for which you will have to pay.
As mentioned earlier, Alexa skills let you add more smart capabilities to your Alexa smart home setup. Specific Alexa skills are paid. It can be either from Amazon or from third-party developers.
For example, the Alexa Guard and Alexa Guard Plus services are paid skills. You will need to pay a monthly subscription fee to use the service.
Spotify premium is yet another example that you need to pay to stream music on Alexa. In certain countries, Spotify requires a premium subscription to stream on Alexa.
What Can Alexa Do For Free?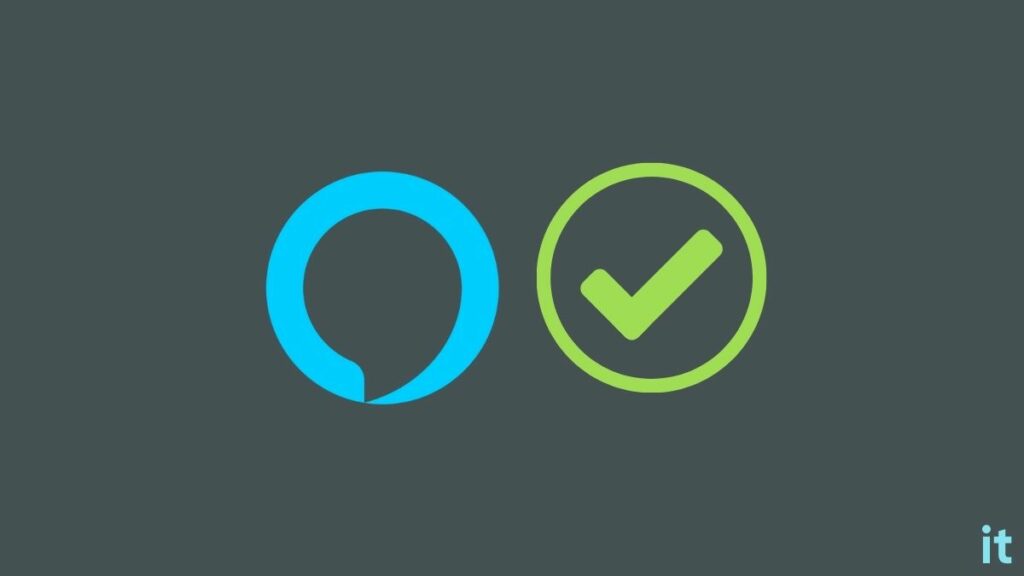 Alexa can perform several things absolutely for free. Below is the list of essential things that Alexa is capable of doing.
Control Smart Home Devices: You may use your Alexa to control any of the compatible smart home devices, including thermostats, smart plugs, smart locks, smart bulbs, and more. You need to add the smart home device to the Amazon Alexa app, and you're all good to go.
Set the alarm, Reminder, and Timer: You may use Alexa to set the alarm or timer or remind you of something.
Weather Forecast: You can ask Alexa about the weather condition for any day for free.
Add Items To Your List: Whether you have a shopping list or a to-do list, Alexa can help you add items using a simple voice command like Alexa, add [something] to [something] list.
Ask Anything: You may ask Alexa any questions about anything. Say for example, you want to know the maximum range of 5 GHz Wi-Fi, you may ask Alexa, or if you want to know how far Washington is from New York, just ask Alexa to see, and she will respond with the answer.
Automate Cleaning: Since Roomba robot vacuums support Alexa, you may use Roomba Alexa voice commands to automate cleaning or clean any room in a single voice command.
Do You Need Amazon Prime To Use Alexa?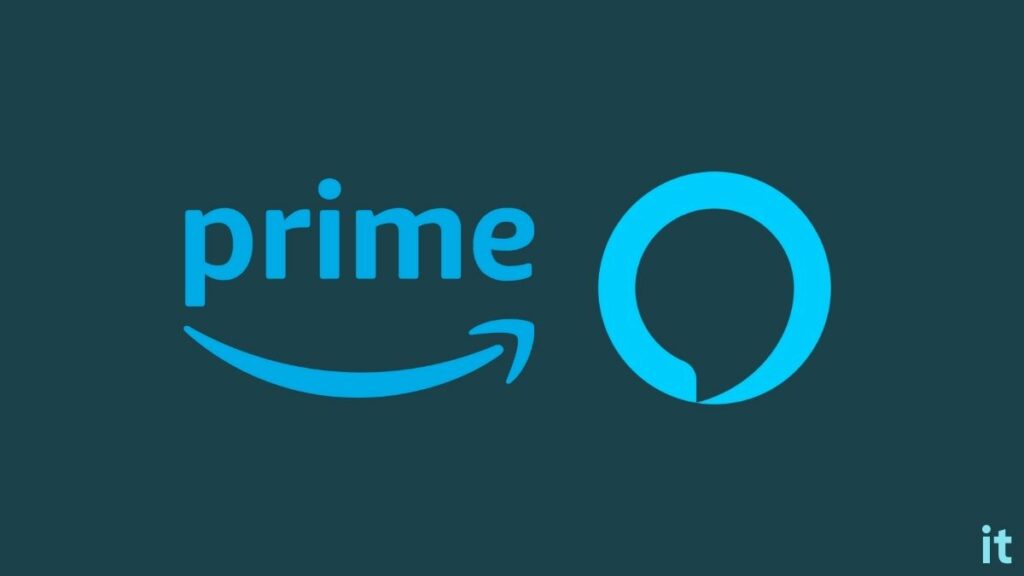 You don't need Amazon Prime subscription to use Alexa. But Amazon prime will help you enhance the capabilities of Alexa.
Amazon Prime customers can listen to Amazon Music without ads, get better shopping deals, watch shows on Amazon Prime Videos and finally, get two free audiobooks from Audible's premium subscription.
If you use Amazon heavily for online shopping, music streaming, and prime video streaming, then the Amazon Prime subscription will be worth it for you.
In short, Amazon Prime subscription is not mandatory to use Alexa and it's services.
Fire TV Price (All Models and Gen)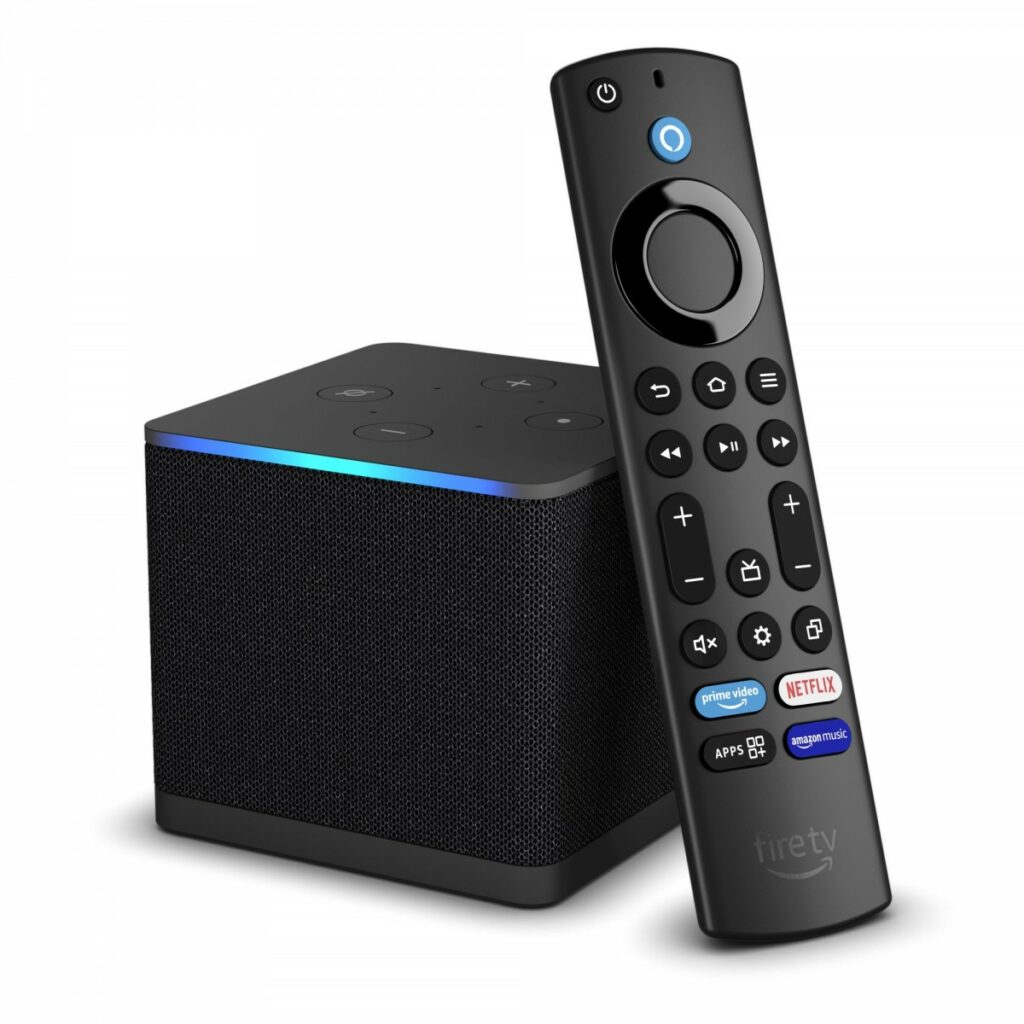 Certain Fire TV devices come with Alexa. Fire TV lets you easily add Alexa smart capabilities to your TV. Even though it is a streaming device, it has full support for Alexa voice commands.
Fire TV stick usually costs anywhere from $20 – $35 maximum. There are multiple different Firestick models that you can use.
Below are all the Alexa-enabled Fire TV devices and its price:
If you choose a 1080p Fire TV Stick, it will cost much lower than the Fire TV Stick 4K Max.
If you have a high-end TV that supports 4K with or without HDR, I suggest you get the fire TV stick 4K Max or the fire TV cube. At 1080p, Firestick won't be able to deliver the quality to match your TV screen resolution.
On the other hand, if you only have a 1080p TV, then there's no point in getting a 4K Fire TV Stick as your TV resolution is maxed at 1080p.
Certain Fire TV Sticks come with the Alexa-enabled voice control remote, which you can use to access Alexa and say voice commands.
All you need to do is press the mic icon on the Firestick remote, and it activates Alexa.
You may use Alexa Commands on Fire TV to:
Change channels
Launch any apps
Get weather updates
Control your smart home
Stream music
Access the live camera feed
and more..
Third Party Alexa Speaker Cost
Did you know there are other third-party Alexa-enabled smart speakers?
If you want to improve the sound quality and have a built-in Alexa voice control, look no other than Sonos One.
The speakers on the Amazon Alexa Echo and Echo Dot are good. But if you want a far more superior sound experience, you should get a Sonos One.
Sonos One is a smart speaker with built-in Alexa voice control. Since the speaker unit inside the Sonos One is much larger than the speaker unit in Echo, you can expect a much better quality sound with higher volume levels.
The Sonos Two Room Set with All-New One costs $505, whereas the single unit costs $379
How Much Does An Alexa Smart Home Setup Cost?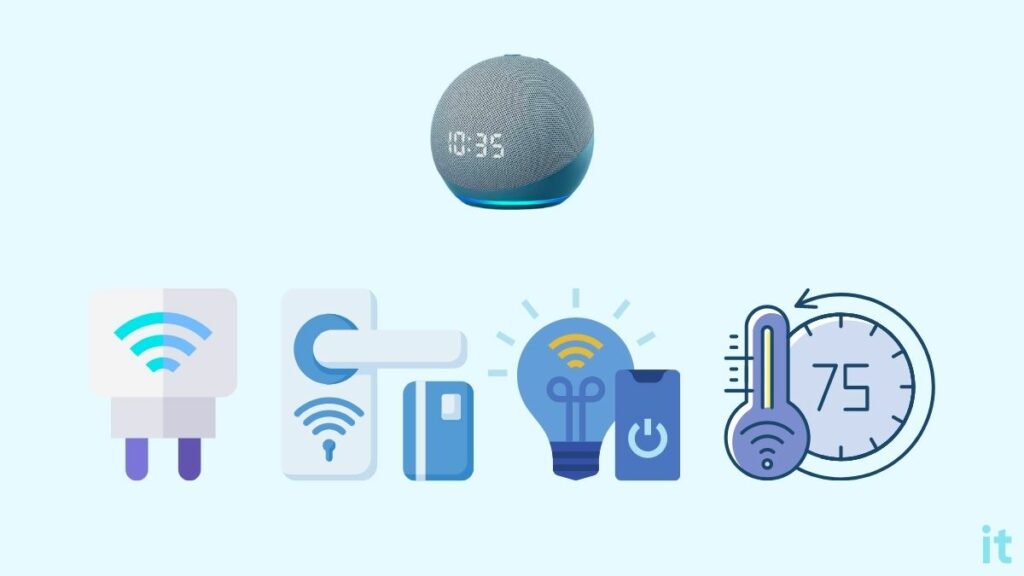 To make an Alexa smart home set up, you will need multiple Echo Dots and other devices.
And how much it costs to create an Alexa smart home setup depends on the number of rooms you have in your house and the devices you use.
Say, for example, you have three bedrooms and a living room. In this case, you will need three Echo Dots for three bedrooms and an Echo Show in the living room. If you want to integrate Alexa-added services with your TV, you will need a fire TV stick.
If you want to control your room temperature with voice commands, you need an Alexa-compatible smart thermostat.
The Alexa home setup price will increase if you include other smart devices like a smart light, plugs, controllers, and other smart appliances.
Below is the average price for different smart home devices compatible with Alexa. Pick the ones you need in your Alexa home setup and calculate the total cost accordingly.
| Smart Home Device | Average Price |
| --- | --- |
| Echo Show | $48 to $90 |
| Echo Dot | $30 to $80 |
| Alexa Smart Thermostat | $70 to $100 |
| Smart Plugs | $15 to $60 (Set of 4) |
| Fire TV Stick/Cube | $20 to $50 |
| Smart Lock | $40 to $140 |
| Smart Lights | $10 to $40 (Pack of multiple bulbs) |
When buying a smart bulb, always get high-quality ones, as those smart bulbs will last longer and be compatible with Alexa. You can schedule the lights with Alexa to automatically turn them on at a specified time.
FAQ
What Devices Does Alexa Support?
Alexa is compatible with several smart home devices, including thermostats, smart locks, bright lights, smart plugs, smart TV, soundbar, and various other smart home appliances. You may add all these apps via the Amazon Alexa app and control it using Alexa.
Is there a monthly fee for Alexa?
No, Alexa does not have any monthly fee or subscription fee. It is 100% free to use. However, if you want to add additional Alexa skills and connect to third-party apps, you may need to pay.
Is Alexa Smart Home Setup Expensive?
The cost to build an Alexa smart home setup depends on the number of devices you use. Generally speaking, an Alexa smart home setup is cheap and affordable. As you add more smart home devices, the prices go up.