Robot vacuums like Roomba are great and helps you automate cleaning and mopping the floor on a schedule. Everything is OK as long as you have a single-story house or apartment. But how will you clean multiple floors with Roomba?
If you are planning to buy a Roomba or have already bought one and wondering how to use Roomba to clean multiple floors, this is the article you are looking for.
Can Roomba Clean Multiple Floors?
A Roomba can clean multiple floors but can't go up and down stairs on its own. To clean multiple floors, you must manually carry them to every floor, as robot vacuums like Roomba cannot climb stairs.
Cleaning multiple floors with a Roomba is not as easy as cleaning a single floor. But it doesn't mean it is impossible to clean multiple floors.
There are a couple of workarounds to using Roomba to clean multiple floors. Some include using a second home base/charging station, manually carrying Roomba from floor to floor, and more.
Do you need to buy another Roomba just as to clean other floors in your house? Let's find out.
Can Roomba Go Up and Down Stairs?
Roomba cannot go up and down stairs on its own. If you closely observe the robot vacuum, you will see it has only wheels that can move in all four directions. Those wheels are not capable of climbing stairs.
Since there is no mechanism to climb stairs, Roomba cannot go to other floors on its own or clean the stairs.
To clean multiple floors, you will have to carry the Roomba robot vacuum to other floors, and as for the stairs, you will have to clean them yourself manually. Using Roomba to clean stairs is a waste of time as you will have to manually lift and place Roomba in every step.
Another robot vacuum manufacturer, Dyson has filed a patent for a robot vacuum with tri-star wheels and actuated arm. With the help of TriStar wheels and actuated arm, these robotic vacuums can climb stairs on their own and continue cleaning. Until it becomes a reality, there is no way a robot vacuum can go up and downstairs.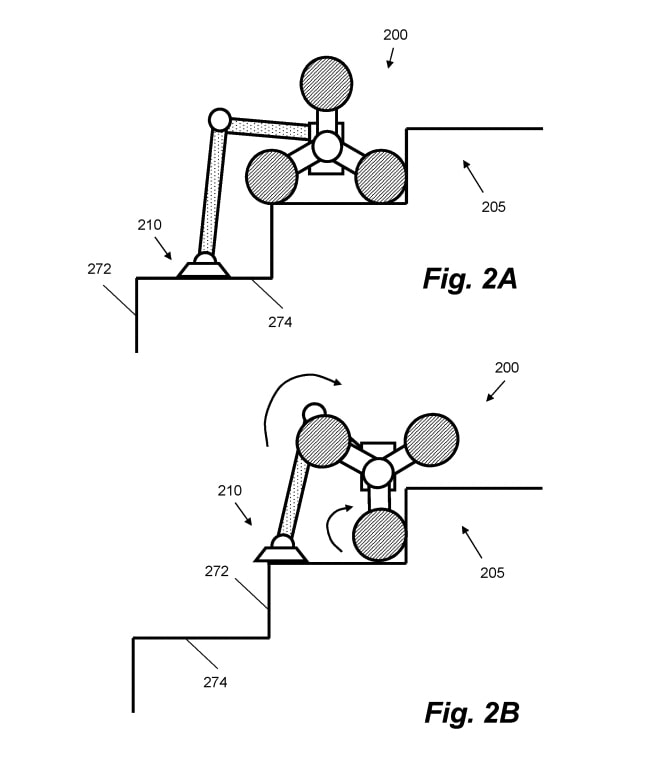 Another good news is that Roomba can work without WiFi, so it doesn't matter if there is no WiFi coverage on certain floors.
How to Use Roomba on Multiple Floors
There are two ways for you to use Roomba on multiple floors. But you will have to manually carry the robot vacuum between the floors in both methods.
Manually Carry Roomba Between Floors
Roombas are intelligent enough to know when it is on a new floor that it has never been to before. As soon as Roomba detects a new floor, it will start to map the floor. After a couple of rounds, Roomba will completely map the entire floor.
So to use Roomba on multiple floors, you need to fully charge it and carry it to the next floor and place it on the floor. Press the Clean button, and it should start vacuuming the floor.
If the Roomba's battery dies midway through cleaning the floor, you must take it back downstairs and place it on the charging station. Once fully charged, you need to take it back to the second floor and start cleaning again.
If you don't want to carry your Roomba multiple times, just us to charge it, you may get a secondary homebase/charging station and place them on the second floor.
Get A Second Home Base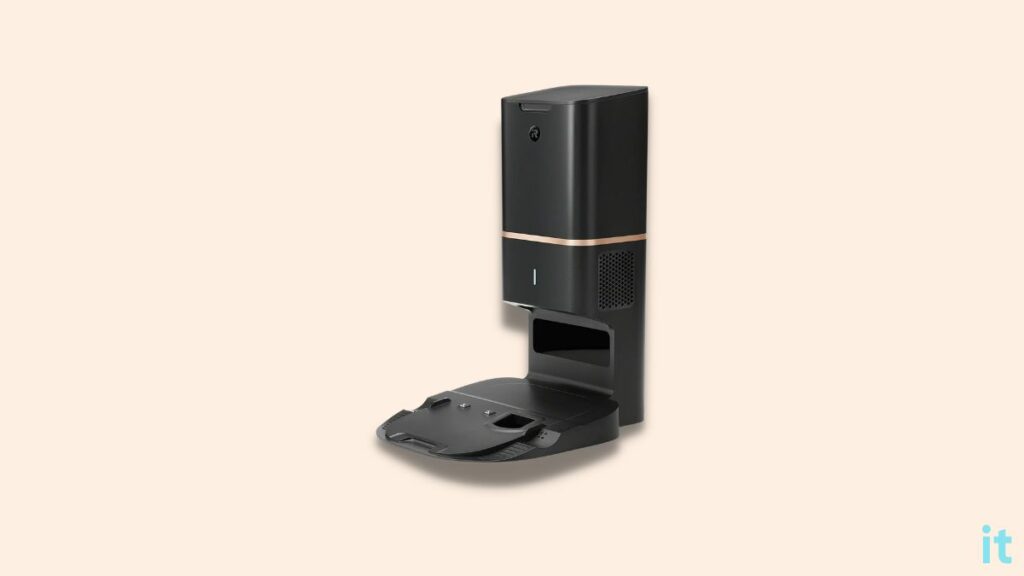 If yours is a big home with a massive carpet area,, carrying the Roomba for charging multiple times when cleaning the same floor is cumbersome.
The primary reason why you use Roomba is to automate home cleaning process, and having to charge it manually multiple times is very inconvenient.
You may get a secondary home base, place it on the second floor, and let Roomba automatically charge from it.
If your second floor is massive, Roomba won't be able to clean it all in one go. It will recharge in between cleaning and continue again.
If you place a secondary home base on the second floor, you no longer need to take Roomba downstairs to recharge it.
I recommend you get a charging station or home base with auto empty base. You will have to manually clean the dust bin multiple times if you opt to go one without auto emptying and dirt disposal option.
Which Roomba For Multi-Floor Cleaning?
If you want to clean multiple floors with Roomba, below are some of the best models you should consider.
iRobot Imprint smart mapping technology and the auto empty base and dirt disposal are two essential features that the robot vacuum you get should have.
Having the auto empty and automatic dirt disposal is essential because you don't want to clean the dustbin after a few cleaning cycles. With an auto emptying base, the robot vacuum itself dock to the charging station and dump the dirt its own.
The Imprint smart mapping technology will speed up the floor mapping process and takes relatively less battery to clean the floor. Furthermore, mapping the second, third, or 50th floor will speed up.
The above are two models with the aforementioned technologies to help you easily clean multiple floors.
Do You Need A Roomba For Each Floor
An important question asked by many people looking forward to buying Roombas is whether they need a Roomba for each floor or can they use the same Roomba on every floor.
By now, you might have already understood that Roombas are not able to climb stairs. So you need to carry the robot vacuum to every floor manually.
Roomba works well with multiple floors without any issues. The only thing is that it cannot climb stairs. If you are comfortable carrying Roomba to every floor you need to clean, you can get away with a single Roomba.
If you find it inconvenient having to carry Roomba to multiple floors and it's not worth your time, then you should get a Roomba for a floor. This way, you will never have to worry about using Roombas to clean multiple floors.
How To Map Multiple Floors On Roomba?
You don't need to do anything to map a new floor on Roomba. As soon as the Roomba is placed on a new floor, it detects them and starts mapping it along its way. You will have to wait for at least 3 to 5 rounds of cleaning for Roomba to map the entire floor completely.
You may repeat the same steps on every floor you want to map. And in the future, when you place Roomba on one of these floors, it will automatically find it and continue cleaning them.
Roomba robot vacuums are capable enough to store and map about 50 floors.
Wrapping Up
If convenience and time are your priority, I would recommend you buy a Roomba for each floor as otherwise, you will have to carry it manually to every floor and charge it as well.
On the other hand, if you don't mind carrying Roomba from floor to floor, you may use a single Roomba to clean multiple floors.