Many Roku users are getting charged $5.99 every month lately. As Roku is entirely free and does not have any monthly fee or subscription cost, many wonder why they are getting charged by Roku.
If Roku charged you or if you found a debit entry on your credit card or bank statement which says Roku, you have come to the right place.
In this article, you will find out why Roku is charging you and how to stop the same.
Why Roku Is Charging $5.99 Every Month?
Roku charges you $5.99 monthly because you have subscribed to a service like STARZ, Paramount Plus, etc. It also happens when you activate a free 7-day trial for any service and forget to cancel it.
Firstly, you need to confirm whether Roku is charging you the amount.
But how will you know if your card was charged by Roku?
All the charges from Roku will appear with "Roku" on your credit card or bank statement.
Below are a few examples of how Roku transactions will appear on your statement.
It usually appears as Roku for [Service].
The Roku Channel
Roku for Starz
Roku for Viazom Streaming
Roku for AMC Networks
Roku for WarnerMedia Global Digital Services LLC
If you see any entry like the one above, you can confirm Roku has charged your card.
If you accidentally opted for a seven-day free trial and forgot to cancel it, you may follow the steps in the next part to cancel it.
Any amount already charged won't be refunded. But you can cancel the subscription to avoid future fees.
In short, Roku charged you $5.99 as the subscription fee for streaming services like Starz, HBO Max, and Netflix or after the trial period ended.
Why Did Roku Charge $1 On Credit Card?
The $1 charge by Roku you see on your credit card is a preauthorization hold or authorization hold to ensure the card you use is valid.
As per Roku, an authorization hold is done to avoid fraud and for card verification.
Roku will charge you one dollar when you add or update your existing payment method, purchase a paid or recurring subscription for any service or you sign up for a free trial for any services subscription.
The $1 charge you see on your credit card is not the amount debited. It is an authorization hold amount. It means after a few days, the amount will be credited back to the card.
Depending on the credit card company, the one dollar charge is released within a maximum of five business days.
How To Cancel Roku Service Subscription?
Canceling a Roku service subscription is extremely simple and can be done in less than two minutes.
Go to the Home screen of Roku.
Scroll down and select the service for which you want to cancel the subscription.
Press the Star button on your Roku remote to open option.
Select the "Manage subscription" option.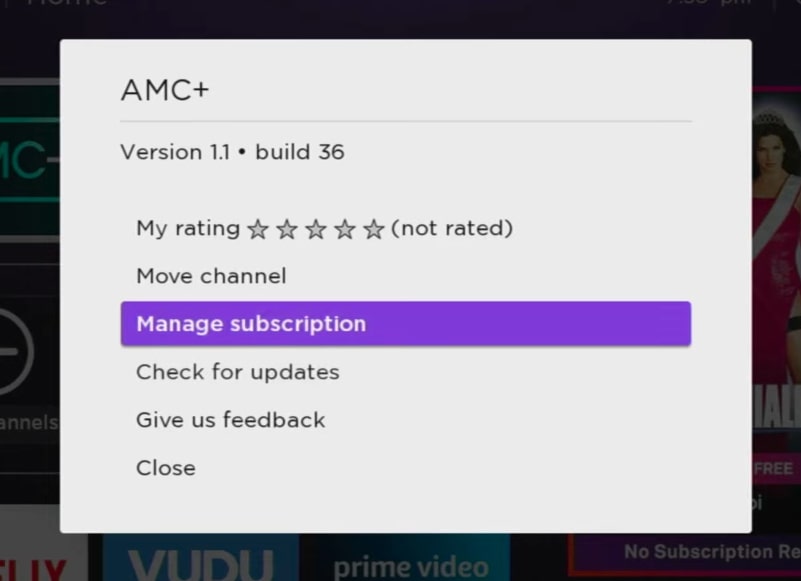 Select "Cancel subscription" option.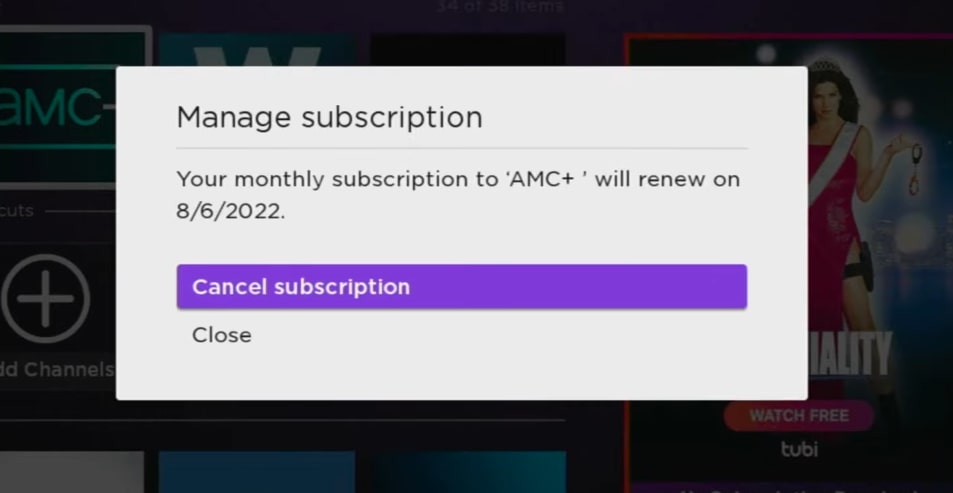 On the prompt that appears, select "Cancel subscription" again.
Once done, click "Done".
You have successfully canceled the subscription.
If you want to cancel subscriptions for multiple services on Roku, repeat the same steps above for other services as well.
Once you cancel the subscription, Roku will no longer charge your card $5.99 monthly.
Also, ensure you change your Roku account if you plan to give your Roku to someone.
What's Next?
Roku charges $5.99 on your credit card because you have subscribed to any streaming services within Roku like Netflix, Paramount Plus, HBO Max, Hulu, etc.
Roku can also charge if you have enabled a free trial for any service and forgot to cancel the same.
If you don't want Roku to charge you can again, follow the steps above to cancel the subscription.
And sadly, there is no way you can get a refund for the amount already charged.
For more information about billing and Roku charges, visit this page.