Are you wondering does an iPad support any stylus pen? Will it work properly, or is it harmful to the iPad?
Apple Pencil is pretty expensive when compared with other styluses in the market. The second-generation Apple Pencil costs $129, while the first-generation Apple Pencil costs about $99.
Should you really use Apple Pencil only, or is it OK to use any of the styluses on iPad?
So, let's see if you can use any stylus on an iPad and take a deeper look at whether it will cause any problems.
Can You Use Any Stylus On iPad?
Yes, you may use any stylus on the iPad as long as it is designed to work with iPads or capacitive touchscreens. The stylus is just a replacement for your finger and should work on all touchscreen devices. But third-party styli will lack many features that the Apple Pencil offers.
Long story short, any stylus will work perfectly on an iPad. It doesn't matter if it is a $20 stylus or an expensive $100 stylus; it should work on your iPad.
The stylus is a device that can replicate your finger and be used to draw or tap on the screen.
The most common type of stylus is a capacitive stylus. This type of stylus generally does not require battery power and should work on most devices.
A capacitive stylus is more like a pen but can write on a tablet. Do not expect any smart functionalities on a simple capacitive stylus.
The cheapest stylus on the market is usually a capacitive stylus. Since the capacitive stylus supports all touchscreens, it should work flawlessly on your iPad.
Capacitive Stylus
The capacitive stylus works using capacitive technology.
Usually, this kind of capacitive stylus comes with a rubber tip and a metal or plastic body. When you touch the tip of the stylus on the screen with pressure, heat is produced, and the touchscreen senses the touch.
Different Types Of Stylus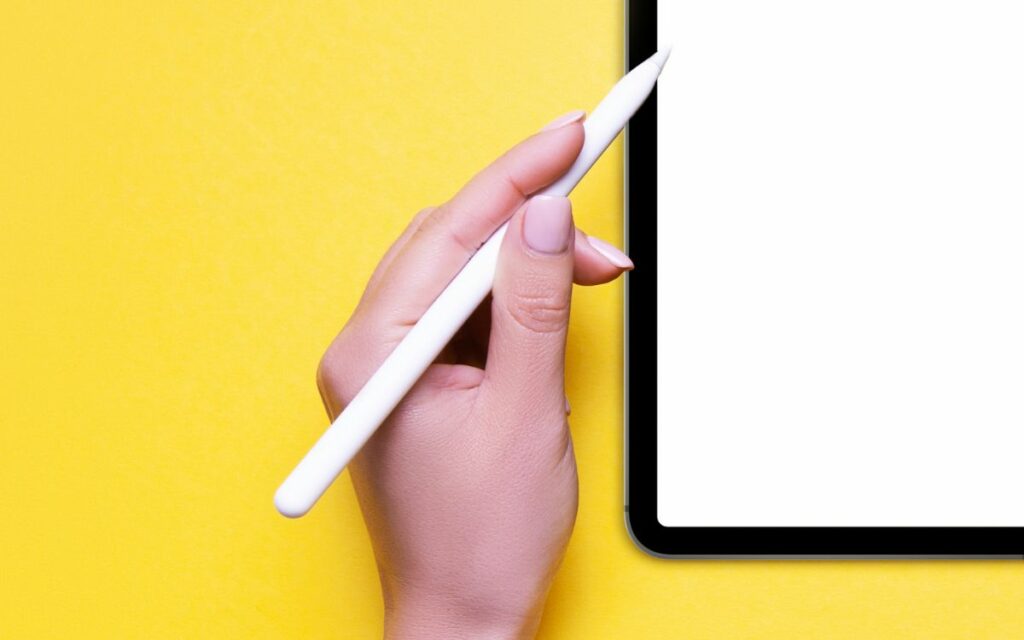 Although the capacitive stylus is the most common one, there is a variety of styli with different features.
Below isareall the type of styluses available in the market today.
Capacitive stylus
Bluetooth stylus
Resistive stylus
Wacom Digitizer
Dual Stylus
Does S Pen Work On iPad?
No. The S Pen does not support iPad. Since the S Pen does not work with a capacitive touchscreen like the one on the iPad, it won't work.
If you have an S Pen with you, you will be disappointed to know it won't work with iPads.
Samsung devices and stylus uses the WACOM digitizer technology. Since it is entirely different hardware, the same won't work with the iPad. But you may use the S Pen on other supported devices.
In short, whether it be iPad Air or iPad Pro, S Pen won't work.
Using Other Stylus on iPads
People generally use the Apple Pencil with iPads. Apple pencils are feature packed and work incredibly well with iPads.
Certain cool features, like hover detection, tilt, pressure sensitivity, etc., are only exclusively available on Apple Pencil for iPads.
If you have other styli, you will miss features like this.
Since those are actual hardware-level features, there is no way for you to get them on another stylus.
If you are ready to sacrifice the features above and just want a stylus that supports iPads, then you may get any stylus that works with capacitive touchscreens.
Why Use Apple Pencil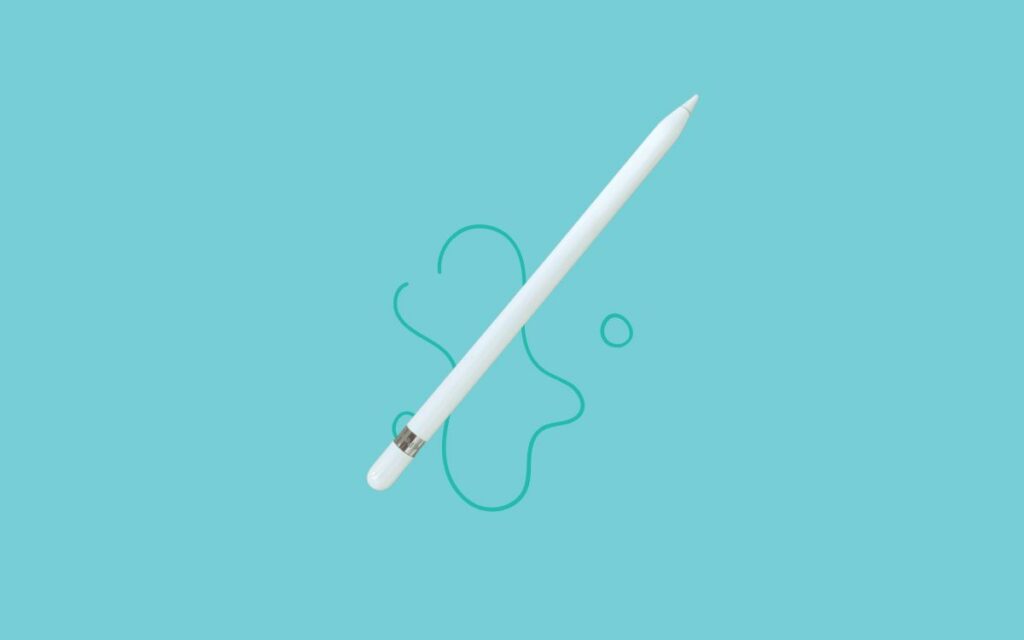 Which is the best stylus available on the market right now? I would undoubtedly say it is the Apple Pencil.
I have not seen any stylus which is as feature-packed as the Apple Pencil. Even the S Pen is not comparable to an Apple Pencil regarding features and usability factors.
The Apple Pencil is perfectly fine even if a screen protector is applied on the iPad.
Below are some features that I love the most about Apple Pencil.
Palm Rejection: Palm rejection technology is one of the main attractions of the Apple Pencil. While using the stylus, it's normal that our palm may touch the screen. The iPad is intelligent enough to reject that unintentional screen touches with palm rejection technology. So you can rest your palms on the screen and still use Apple Pencil.
Hover Detection: The hover detection feature on the latest model of Apple Pencil is a feature that will show you exactly where the Apple Pencil will touch down on the screen. It will help you to write or draw on the screen with greater precision.
Zero-Latency: The Apple Pencil has a latency of less than 10 ms which is not even noticeable to human eyes. Using the Apple Pencil on the iPad screen feels more like writing something on paper using a pen.
The ability to wirelessly charge, attach magnetically, pixel-perfect precision, imperceptible lag, double tap to change tools, tilt and pressure sensitivity, etc. are a few other features that make Apple Pencil the best stylus on the planet.
Best Stylus For The iPad
Below are some of the best styli for iPads other than the Apple Pencil.
Adonit Dash 4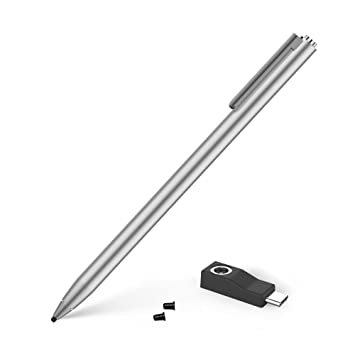 The Adonit Dash 4 is an affordable stylus for the iPad that comes with certain features like the dual toggle mode. If your iPad supports the palm rejection feature, the same will work with Adonit Dash 4 as well.
Since it is an affordable stylus for an iPad, it does not come with features like pressure sensitivity. The battery of the stylus can last up to 15 hours.
If you are looking for a simple stylus with no fancy features then you can consider the Adonit Dash 4.
The price of Adonit Dash 4 is $49.99 on Amazon.
Logitech Crayon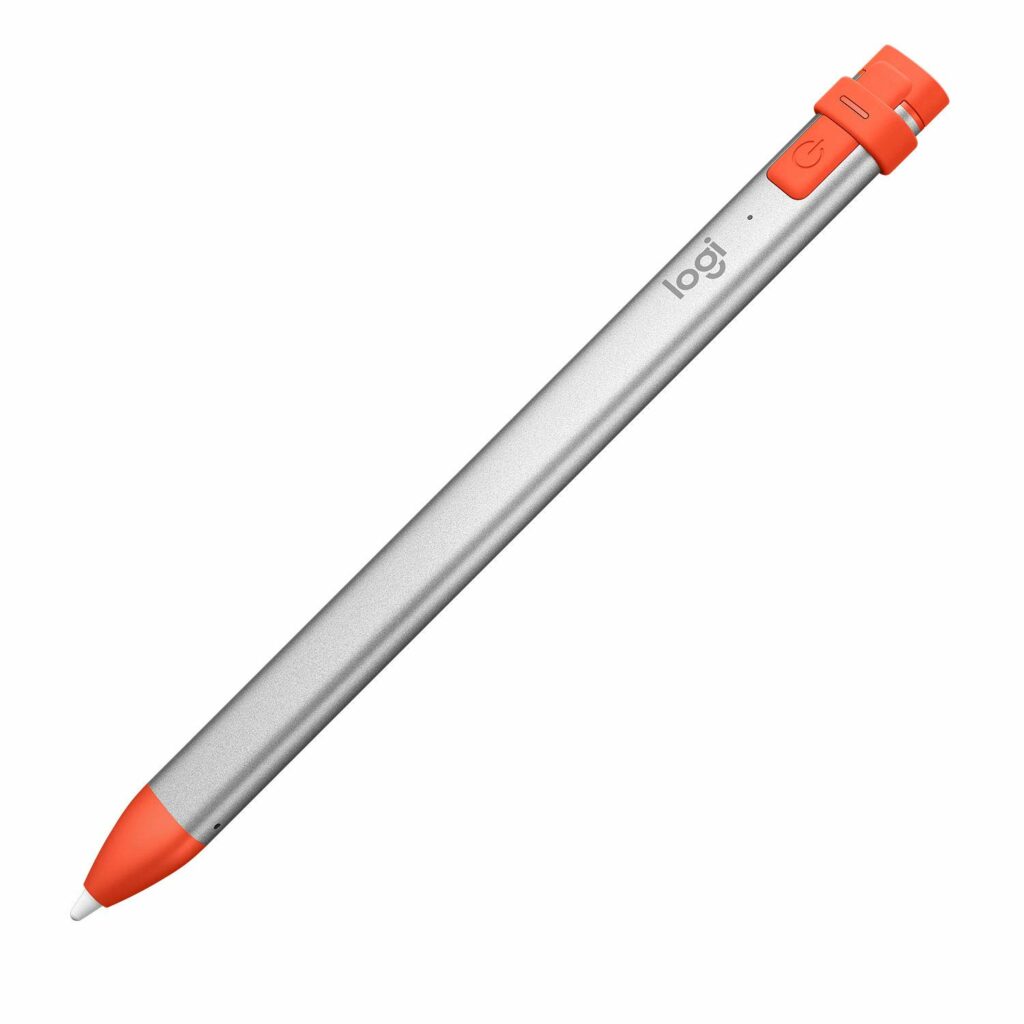 The Logitech Crayon is a bit more advanced and feature-rich compared to the Adonit Dash 4.
It supports features like palm rejection technology and comes with the tilt option.
Depending on the tilt angle, you may easily make the line thicker or thinner. Logitech Crayon stylus promises up to 7.5 hours of usage on a full charge.
Since the stylus does not have Bluetooth, you may directly start using the Logitech Crayon your iPad without having the need to pair it.
Get Logitech Crayon for $69.99
Other Stylus for iPads:
If you go through Amazon and search for a stylus for an iPad, you will be able to find a bunch of them at various price points.
While browsing styluses for iPad on Amazon, I was able to find stylus with palm rejection, tilt sensitivity, and magnetic features for as low as $17.98.
As long as it says it is compatible with the iPad or capacitive touchscreen, you may get it and use it on your iPad.
Wrapping Up
If you're about to get a stylus other than Apple Pencil for your iPad, ensure it is compatible with the capacitive touchscreens.
Since the iPad comes with a capacitive touchscreen, any stylus that works with the capacitive screen should work flawlessly.
On the other hand, there are certain styli like the S Pen, which won't work with the iPads. So always make sure to check what kind of stylus is it and what devices are they designed to work with.